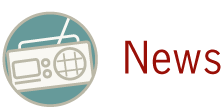 The Housing Again Bulletin, sponsored by Raising the Roof as a partner in Housing Again.

A monthly electronic bulletin highlighting what people are doing to put housing back on the public agenda across Canada and around the world, sponsored by Raising the Roof as part of the Housing Again partnership.
News for July, 2003
To Legalize or Not to Legalize: Municipalities Grapple with Second Suites
They are often lacking safety and comfort basics such as natural light,
ventilation and fire safety provisions -- and they are often reviled by
neighbours as degrading to the quality of life in a neighbourhood. But the reality is, illegal second suites are the market's most potent
response to the shortage of low-cost housing in Canada.

Municipalities are starting to recognize the role that secondary suites
play in providing affordable housing in the community. If done right,
they have potential to allow people, who couldn't otherwise afford it,
to own housing in the city and to integrate more people into a community without creating high-rise buildings that radically change the character of a neighbourhood.

Vancouver has one of the longest standing Secondary Suites programs with city-wide policies in place for over a decade and a program to simplify the process for legalizing existing suites and encouraging the safe installation of new suites.

A March 2002 review of secondary suites in the Greater Vancouver Region estimates second suites represent between 19 and 25 per cent of the total number of renter households in the area. It points out two clear trends among municipalities: a movement from leniency about enforcing by-laws that prohibit second suites toward legalization; and a movement
from forming second suite policies neighbourhood-by-neighbourhood,
which allowed the generally wealthier, lower density neighbourhoods to opt out, to creating city-wide policies. In the past decade, five cities in the Vancouver region passed by-laws allowing second suites throughout
the municipality.

Toronto has also come on board with a city-wide by-law permitting second
suites after the 1999 Golden report on homelessness recommended
legalization. The report estimates there are 100,000 second suite units
in Toronto -- one-fifth of the city's rental stock.

Elsewhere in Ontario, Barrie, Newmarket and Ottawa are all stepping
forward with second suite policies.

The other major Canadian centre to step forward in support of second
suites is Saskatoon.But, as Saskatoon's experience shows, cities that move toward legalizing
second suites have to continually gauge the compromises they make.

The City's vision in legalizing these suites was to make better use of existing infrastructure, to intensify development to curb urban sprawl and encourage safe, legal affordable housing.

"We've had the provision in place since January 1999 and we haven't seen as many come on the marketplace as we had hoped we would," said Tim
Steuart, senior planner with the City's Community Services department.

The major barrier for most landlords is the prohibitive cost of retrofitting a building to meet standards. To ease this problem,
Saskatoon decided to focus on safety standards such as fire separations
and second exits rather than other provisions such as minimum ceiling
heights that have more to do with comfort. What Steuart says he thinks
slowed down development is the fact the city may have been overly
restrictive on the maximum size of suites -- a compromise made to avoid
resistance from neighbourhoods who feared threats to their quality of
life.

But, although the city didn't get as many suites legalized as it had
hoped, community response has generally been positive, so it is now
increasing that maximum size threshold to 40 per cent of the total house
area from its initial 25 per cent limit.

Toronto is also making headway in changing community attitudes. Second
Suites outreach co-ordinator Tricia Hurst says she experienced deep
resistance in her first contacts with resident associations and even
some municipal councillors. But many communities are now starting to
recognize the need for alternatives. Hurst's work with faith groups in
Etobicoke has revealed that the rising costs of single-family homes is changing the face of the community as seniors on fixed incomes give up
their homes. Hurst says second suites can play a role in helping people keep their homes and stay in their communities -- though the cost
barrier of retrofitting a home to create suites that meet the standards
is a factor.

Regardless, Hurst says the interest among homeowners is incredible. She
has had workshop attendances of 150 people and the program has been
featured in the daily newspaper and on local morning television.

"When people come out they may not end up conforming their suites to fit
the established codes, but they are learning the basics -- that they
need a carbon monoxide detector and smoke alarm, that they can't just
kick somebody out, that they have to provide parking. The goal for me is
for people to learn more about their responsibilities as landlords. And
there is a definite interest among people to do this," she said.

The program's next step will be to create training videos to circulate
at the libraries and among community groups.
Community Spotlight: Librarians Examine their Role in Helping the Homeless

Ontario
When family members contacted Toronto Police for help finding a street woman whose daughter had suffered an aneurysm, the police told them to go to the library. Sure enough library staff recognized her description.
Although the librarian didn't know her immediate whereabouts, she was
able to provide leads to the family who eventually tracked the woman
down.

As keepers of one of the few remaining truly public spaces in cities,librarians are starting to examine their role in the lives of people who are homeless. While library mission and value statements routinely tout equality of access, it's an ongoing challenge for those who work on the front lines -- at the checkout and information desks.

Toronto Public Library staff shared their experiences and ideas with
other librarians across the country and throughout the U.S. at a library
association conference last month.

The Toronto library started to train its staff on providing effective
services to people who are homeless after problems cropped up at its
North York branch about three years ago. The demographics in the
community changed when a youth shelter opened nearby and an Out of the Cold shelter opened across the street. Suddenly the cultural mix of
people who used the library changed and conflicts arose. Staff attempts
to enforce the rules caused more friction.

"Nobody was happy. Staff didn't feel they were providing good service.
Security wanted to take a hard line. I was responsible and thought there
had to be a better answer," said Ilke Abbott, who is now manager of the TPL's main reference centre.

Once discussion was opened about the issue, Abbott found staff members
were bothered by their own feelings of powerlessness. For instance, one
staff member worried all night after she closed the library and had to
ask someone to leave, knowing full well she was turning him out into the
cold and he didn't want to go to a shelter.

The library pulled on expertise in the community and put together a
workshop to help staff better understand the causes and degree of
homelessness in the community. The workshop then focused on the specific
information needs of homeless people and the resources available, such
as Street Helpline and the 2-1-1 community information services
directory to give staff a level of confidence in working with homeless
patrons.

Another big barrier is I.D. The library requires proof of address for
people to get a library card. While Abbott says the library can't
completely relax its requirement for proof of address, it does accept
letters from shelter staff on letterhead or will put things aside on the holds shelf for those who can't get a card or don't have a safe place to keep materials.

As for interpersonal conflict, Pat Bull, TPL operations manager who has
worked 30 years in the system, much of that time in inner-city branches,
says this is not a homeless issue. Everyone who uses the library
deserves courtesy and respect and at the same time, is responsible for
maintaining a peaceful environment. She says the key was to train staff
to be knowledgeable about the library policies and procedures, to be consistent in maintaining a peaceful environment and to develop their own interpersonal style.

"We develop relationships with the people who use the library -- teens,
seniors, parents, people who are homeless -- and based on those
relationships, develop trust and credibility. Once you have that
relationship, you can chat and use humour to diffuse problems as long as
you do it with respect," she says. "I've had lunch proposals and
marriage proposals all while walking people out the door."

Bull says that in trying to get to know people for who they are, rather
than applying labels, she has been enriched in learning about the lives
of her homeless patrons.

An aboriginal artist, who is a bit of a celebrity with works in the
National Gallery, is a regular at one of the branches. He is deaf and
mute and lives on the streets. A writer, who lives in a nearby ravine,
regularly frequents another branch.

"Homelessness is not the issue. We provide services to everybody -- we
just may need to be more creative in some cases because people come to
us with varying abilities and circumstances."

TOP